New additions to the Galaxy Z series are also accompanied by Galaxy Buds2 Pro, Watch 5 and Watch 5 pro
Samsung has announced its fourth generation of foldables and the newest devices to its Z series- the Galaxy Z Flip4 and the Galaxy Z Fold4.
Both phones feature a 4nm Octa core processor, 120Hz refresh rate and come with a 25W adapter and superfast charging that reaches 50 per cent charge in 30 minutes. 
The Z Flip4 holds 3,700mAh dual battery and has a 6.7" screen, while the Z Fold4 holds 4,400mAh dual battery and has a larger 7.6" screen.
Both possess 10MP selfie cameras and 12MP ultra wide cameras, but the Z Flip4 features a 12MP wide angle camera and the Z Fold4 is equipped with a 50MP wide angle camera and a 10MP telephoto camera.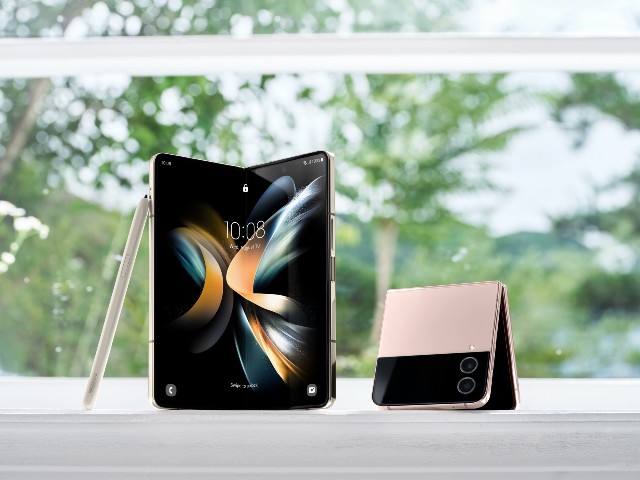 Analyst comments
Tech, media and telco analyst at PP Foresight Paolo Pescatore commented: "For sure, there are some significant individual improvements. It seems focus has been on software as the devices essentially look the same. 
"The camera upgrades on the Z Fold4 is noticeable and addressed the shortcomings with the previous version as it is even less noticeable.
"The Z Flip4 remains a standout product; one that will appeal to a broad range of users building upon the success of the previous iteration.
"While these new devices are nice to have, they're not must-have sought after features among users. Arguably smaller foldable devices will resonate more with users than larger screens.
"Unfortunately, foldable rollable devices aren't addressing a problem which explains the lack of consumer appetite.
"More time and investment is needed to raise the awareness and potential benefits of this new and exciting category."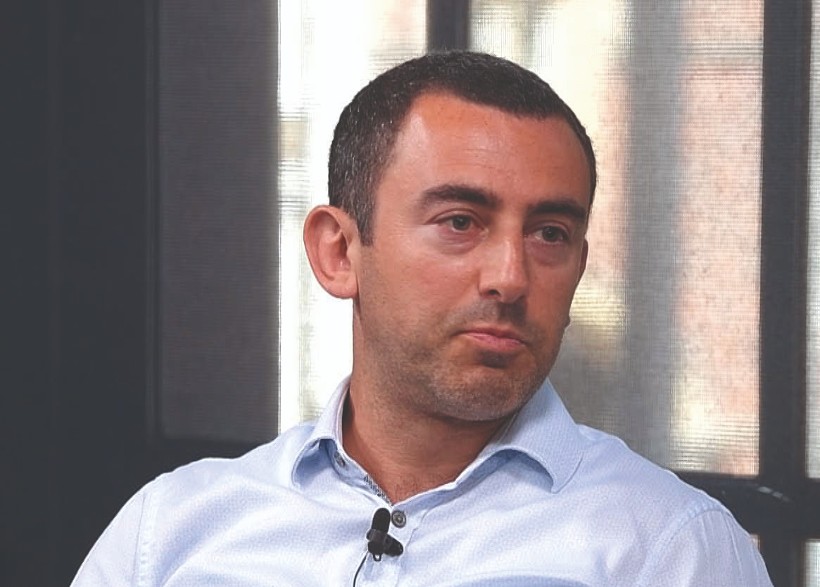 James Manning Smith, Senior Analyst, CCS Insight added: "Samsung's iterative approach makes sense. We suspect it is still learning lots about the complexities of engineering this new category of products and although the phones look very similar to earlier models, they include numerous improvements such as better durability, longer battery life and multiple user experience updates."
"Samsung will be hoping the improvements to its foldable smartphone line up make the phones a more reliable rather risky purchases in the eyes of consumers and it should be applauded for its tireless work in developing the category."
"In a homogenous market of black touchscreen rectangles, it makes sense for Samsung to have products for users that want something that stands out from the crowd.
"The Z Flip range has been particularly successful in that context, and we expect the Z Flip4 will help further boost Samsung's growth aspirations in foldables.
"The Z Fold is a more challenging form-factor and arguably is a much more experimental device compared to the Z Flip."
Pricing and availability
Galaxy Z Flip4 RRP
8GB RAM + 128GB is £999, 8GB RAM + 256GB is £1,059, 8GB RAM + 512GB is £1,199
Galaxy Z Fold4 RRP
12GB RAM + 256GB is £1,649, 12GB RAM + 512GB is £1,769, 12GB RAM + 1TB is £2,109 
Galaxy Buds2 Pro RRP is £219
These products will be available for pre-order from August 10 and will be released from August 26.
Customers can visit Samsung's Unpacked experience space at London's 55 Regent Street from August 11-31 to view the full range of products.