The Poco M5 is suited to those who enjoy gaming and the Poco M5s offers camera, audio-visual and battery needs
Poco has launched two new smartphones- the Poco M5 and the Poco M5s.
The Poco M5 is powered by the MediaTek Helio G99 chipset for a smooth and snappier gaming experience.
The 90Hz DynamicSwitch display saves power and provides longer gameplay with enhanced battery life and the 240Hz touch sampling rate supports fast-paced games with a quick touch response.
The M5 features a 50MP main camera, 2MP macro camera along with a 5,000mAh battery with 18W fast charging.
The Poco M5s is equipped with a MediaTek Helio G95 chipset and its quad rear camera can record 4K videos.
It has a 64MP main camera, an 8MP ultra-wide angle camera and a 13MP front camera. 
The M5s is paired with dual speakers to give users an immersive audio-visual experience, as well as a 5,000mAh battery that is said to last a month in standby mode.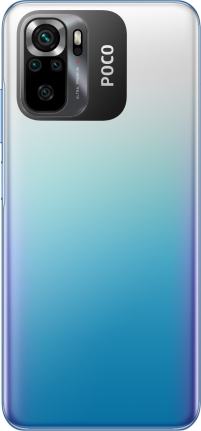 Pricing and availability 
The Poco M5 will be available in black, green and yellow and comes with 4GB+64GB and 4GB+128GB with the RRP being £189.99 and £209.99 respectively.
The Poco M5s will be available in grey, white and blue and comes with 4GB+64GB and 4GB+128GB with the RRP being £179.99 and £199.99 respectively. 
Both devices are available on Amazon and the Poco website, where more information about availability and early bird prices are available.